Shower Fittings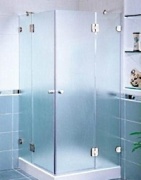 Shower Fittings is the easiest and most cost-effective way to achieve a new look in a bathroom. If you want a new look for your bathroom, our bathroom hardware selection makes it easy.
We supply a comprehensive range of Shower Door Hinges, Shower Brackets, Shower Door Handles, Shower Door Knobs, Shower Screen Stabilizer Bar, Shower Screen Sealing Strips and Aluminium Glazing Channels for Shower (Shower U-Channels).
Manufactured from stainless steel and brass, our Shower Fittings are available in various finishes and specs. For the product that meets your specific need, choose an image below and click on it to view specific product information plus technical drawing.