Flat Base Glass Clamps
Glass clamp is the perfect solution for Partitions, Railing, Staircase, Windbreaks, Displays and Sneeze Guards.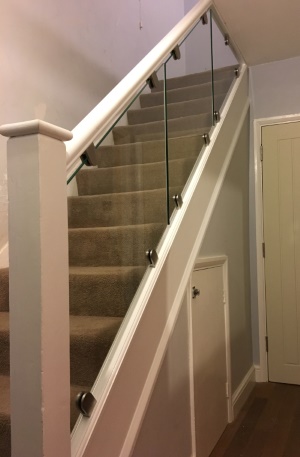 Feature: firmly holds glass without drilling holes of panels*, a simple and effective way of securing glass panel to baluster posts.

Designed to accommodate 6mm - 21.52 mm glass

Stainless Steel in Satin or Chrome Finish

Suitable for Glass, Timber, Marble.

Rubber Gaskets provides gripping power.

Adjustable reinforced screws increase holding power.

Security Pin* for additional support.
For details, please choose and click pictures below to view technical drawing, illustration plus specific product information.